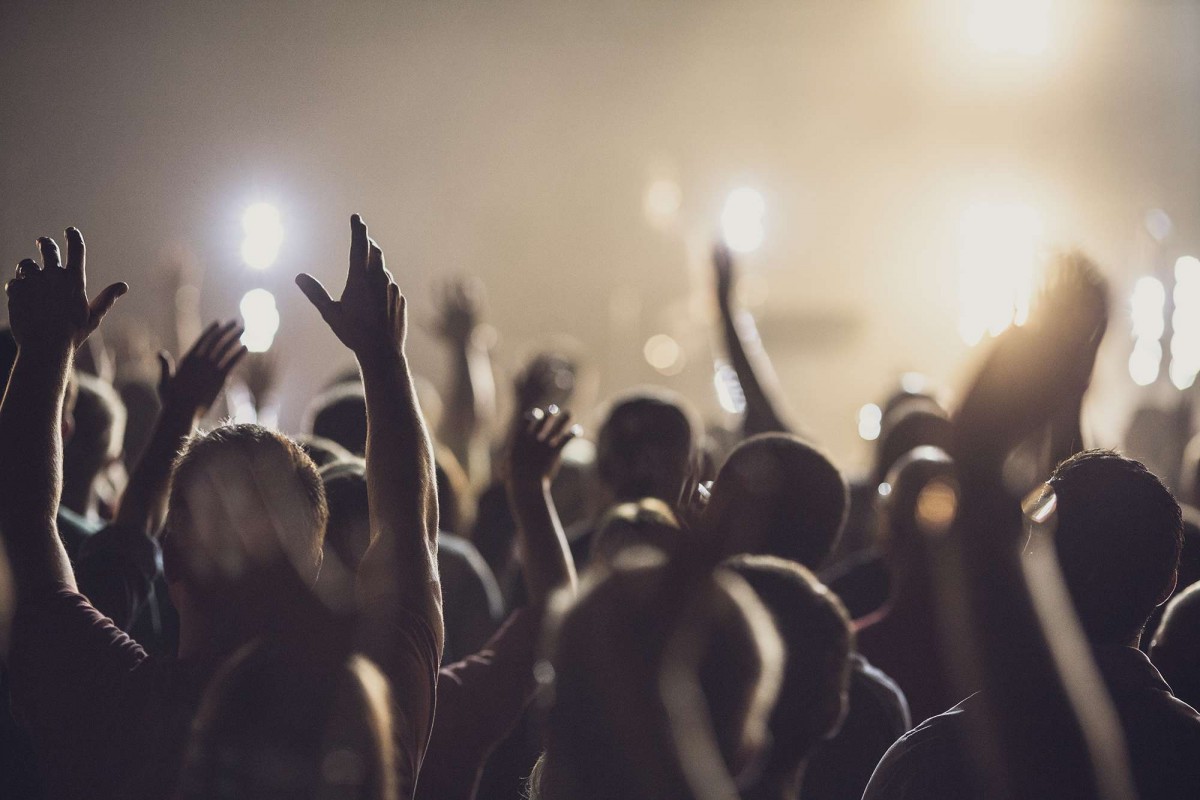 Dear Church: A letter about singing, worship, and misconceptions
Dear Church,
I want to start off by saying thank you. Thank you for your constant prayer and encouragement that lift my spirit when seasons of drought within my own soul arise, making me feel as if I can't continue. Thank you for singing along with me as we gather to meet with the Lord on Sundays. These moments are but a small glimpse and taste of what heaven will be like. Also, thank you for your song suggestions. I can't possibly keep up with every decent worship artist, and this keeps me on my toes and sways me to be more aware of what's out there. I even thank you for criticism, because criticism builds, breaks, stretches, and humbles me. So Church, I thank you.
But I'd like to address something that's been heavy within my own heart lately. Within church culture, I've seen an unhealthy view emerge towards worship leaders. For years, church-goers have put worship leaders on pedestals and have seen us as the highest or only means by which they can approach or engage with the Lord. But I'm sorry, that is wrong. Unfortunately, these thoughts have led many "worship leaders" to believe that they are something, when they are nothing. So I am writing this letter because I, the one who leads you in song, need you to understand what it is I do, cannot do, and will not do.
The Throne Room of God
I cannot lead you into the throne room of God, and I cannot lead you into His presence. This is a widely held misconception that can and will inadvertently lead us to believe that we hold the power and means for something so glorious. The letter of Hebrews is clear about who and what holds that power, Jesus.
"Therefore, brothers, since we have confidence to enter the holy places by the blood of Jesus, by the new and living way that he opened for us through the curtain, that is, through his flesh, and since we have a great priest over the house of God, let us draw near with a true heart in full assurance of faith, with our hearts sprinkled clean from an evil conscience and our bodies washed with pure water." (Hebrews 10:19-22)
The author of Hebrews uses the language of "drawing near" consistently to describe the action of a person approaching God. This is only possible when one's sins are forgiven by the High Priest Himself, Jesus. D.A. Carson writes, "Objectively, what brings us into the presence of God is the death and resurrection of the Lord Jesus."
Acceptable Worship
I also cannot lead you into a state of acceptable worship. We must understand that worship is a matter of the heart and an action of God. We are worshipers. We worship something every day, but true and acceptable worship, as D.A. Carson suggests, "is the proper response of the creature to the creator." David Peterson, in his book, Engaging With God: A Biblical Theology Of Worship says, "acceptable worship does not start with human intuition or inventiveness, but with the action of God." So, in worship, Peterson suggests that we respond to what the Lord has done for us in Christ Jesus. The Creator of the universe made us a new creation through Jesus' perfect and victorious death and resurrection; we respond to the truth of the gospel. Genuine worship stems from a genuine salvation, and a genuine salvation is only made possible through a genuine Savior.
Performance
I cannot, and I will not perform. Sunday gatherings are not so that I can display the full glory of my talent. For one, I'm not that talented. And two, it isn't about me. Please don't confuse this as an excuse for me not to work hard with what I've been entrusted with. I work towards excellence. That is what is required of me and God is more than worthy of it. We gather on Sundays to join together in teaching and admonishing one another in Christ. I cannot present to you anything that can or will rob God from the glory He alone deserves. I struggle in not boasting for myself, so please don't boast for me or of me. Rather, may we be like Paul when he says "But far be it from me to boast except in the cross of our Lord Jesus Christ, by which the world has been crucified to me, and I to the world" (Galatians 6:14).
I Am Not A Bridge
After seeing some of the things I cannot do, it's only appropriate that I leave you some things I can do. Since I am unable to lead you into God's throne room or presence, I will choose to lead you in songs that elevate the One who can. Since I cannot lead you into a state of genuine and acceptable worship, I will choose to join in singing songs exalting the One who truly saves and transforms hearts. And since I will not give you a performance, I can only pray the Lord stirs your heart in a manner in which you will see that nothing else matters when we gather to sing. I'm not a bridge. I'm nothing but an instrument in His hands, trying my very best to point you to Jesus as we sing.
It's an honor to do what I do; please pray I continue to see and be humbled by that reality. Love you, Church.
Yours truly,
Your Music Guy