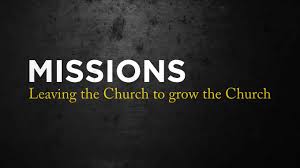 PRC's Missions Team Excursion: Renewal Church
On Sunday, March 4, 2018 a group from our Missions Team visited Renewal Church in Jupiter, FL. Renewal Church is a three-year-old revitalization effort led and pastored by Paul Whitfield (Lead Pastor) and Josh Bell (Community Groups Pastor). As a church, we have been supporting Renewal and decided to make the trek up to visit them and put a face to a name on our prayer list.
Left to right: Anna Diaz, Pastor Jesse Crowley, Tricia Munger, Jaime Munger.
We desired to make a personal connection, encourage them, let them know we are praying for them and confirm that they are not alone. We are truly excited about what they are doing in bringing the gospel to others in their community and building up the Kingdom of God!
Pastor Paul Whitfield moved to South Florida to pastor and revitalize Renewal Church in 2015. He is a Southeastern Seminary graduate, with his wife, Emily and 4 kids, Titus, Kate, Silas and Isaac, with a heart for Jesus and the city of Jupiter. They started out with just a handful of people that were willing to come alongside them with a similar vision and a desire to build the church up, basically from scratch. At times it was discouraging, they felt the greatness of the responsibility and have relied on the promise that God would be faithful and see this vision through with them. Two years ago, the Lord brought Josh Bell and his wife, Jade, to help. They have been a great encouragement, with similar desires and vision as Paul. The two have been working together since and are reveling in the blessings and growth the church has had.
The congregation currently averages around 70 people. They are multi-cultural and multi-generational. The church has a beautiful and large piece of property surrounded by town homes and apartment buildings in a growing community. The building they have is small, at their current size they've nearly outgrown their meeting space already. With the influx of people attending they will soon need to add a service. Eventually they will need a new building, but they have land to grow.
After the church service, we enjoyed spending time together over lunch with Paul and Josh and their families, and asked them for specific ways we could pray for them. It is our joy to be able to support a church like Renewal.
JOIN US
Here are some ways we can pray specifically for Renewal Church:
That Pastor Paul could serve the church full-time (currently he works bi-vocationally).
For another elder to join Paul and Josh.
That they would be encouraged and keep their eyes on Jesus.
For new conversions, not just transfer growth.
Ideas to reach their immediate neighborhood.
That the Lord would build up lay people to fill the different ministry positions.
An Easter outreach event they call Community Day to be a success on March 31st
That as they shape the church the gospel would be at the center in each and every detail.