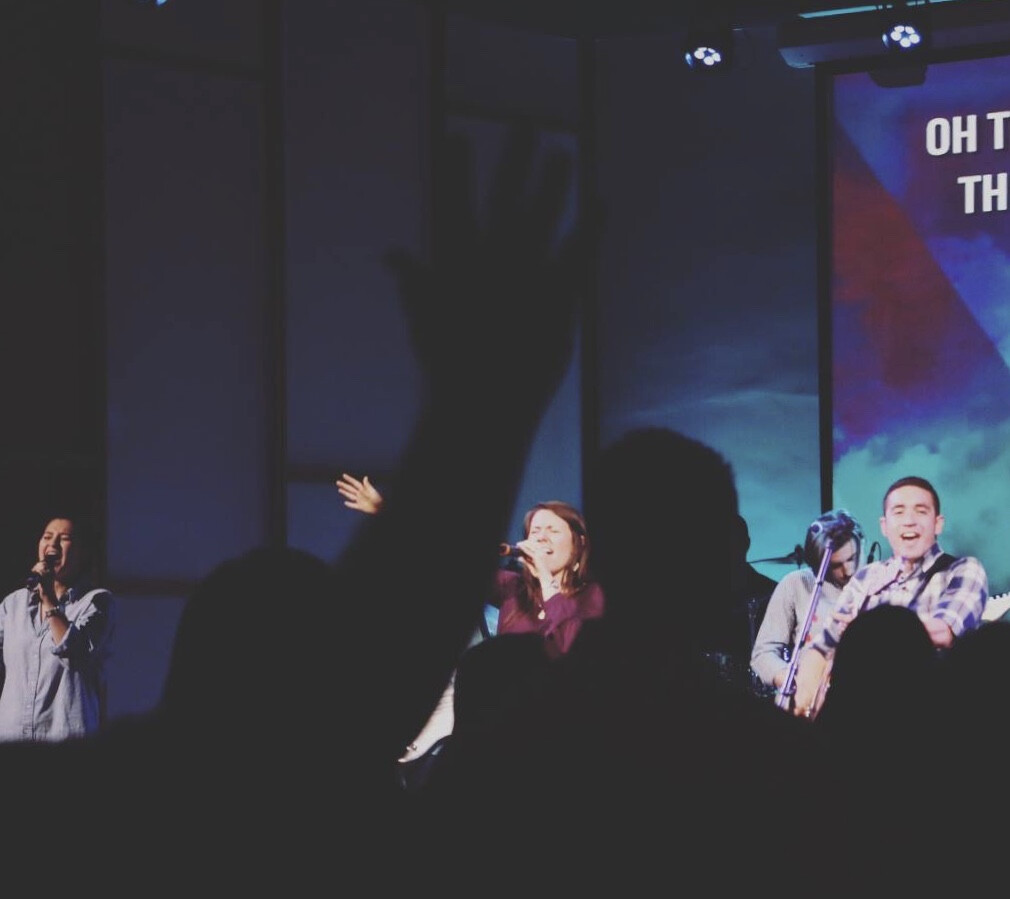 Keep Singing Church, Never Stop!
Keep Singing Church, Never Stop
Last month our church gathered for our annual "Why We Exist" meeting where we discussed our growth and finances, gave praise reports, and cast vision to what we would like to accomplish as a church, by God's grace, in the year to come. We were reminded of our church's core values of embracing the gospel, experiencing community, and engaging in mission. Pastor Jose encouraged and charged us to cultivate a culture where we are disciplined to learn, willing to grow, available to go, excited to give, and also, a people who are ready to worship—worship as we sing, declare, fellowship in, and reach and serve with the gospel.
My head kept nodding. As the music leader of this local church, I couldn't agree more. Especially when he urged us to be a people ready to sing. But I believe that, in order for us to cultivate that culture, we first need to understand the importance of singing as Christians. We need to establish the 'why' before anything else. Why is it that we sing as believers? Why is it that a good portion of our Sunday morning gatherings involves music and singing? I'd like to share some reasons that have helped me understand the 'why', and I pray and hope it'll help you.
Created To Sing
When I say we are a people created to sing, I'm not merely speaking of some happy by product of God's intent in creating us and redeeming us, but rather singing is something we were designed to be able to do. The ability to sing is part of our DNA. If you can physically speak, then you can physically sing, whether you feel as if you could do it skillfully or not is a different story. Keith Getty, in his book SING!, writes "Your ability to sing is fearfully and wonderfully made."—he's referring to Psalm 139:13-14— "We may sound different, but each of us has the same vocal apparatus—breath flowing up from lungs, vibrating through vocal chords in our throats, and pushing sound out through the articulators of our mouths, tongues, and lips" (Chapter One, Page 2).
Paraphrasing a point David Platt made in a sermon, we all have that gear. This gear compels us to chant something out loud when we're excited. Have you ever been inside a sports arena? Thousands of people gather to cheer for their favorite team. We know from experience that our vocal chords get exhausted from too much chanting. Singing on Sunday mornings was never meant to be a spectator event, but the point is, we all share in this ability—if you can physically speak, then you can physically sing.
But what about the person who can't physically speak or sing? Perhaps due to health struggles and constrictions. I believe Keith Getty answers this question very well in the same book. He says "If you cannot sing but sing by signing with your hands or through whatever means God has given you, you bless the community of believers as we join with one heart and one voice until the day all tongues will sing to Him" (Chapter One, Page Five).
We Sing As A Sign Of Obedience
Singing too is a spiritual discipline. We are commanded to pray and to meditate on God's given Word day and night; not so that we can in return be saved and receive God's approval (that has already been accomplished in the finished work of Christ on the cross of Calvary), but for our own good and health. To pray to the Lord is to illustrate how much we need, depend, and rely on Him for everything. To not pray is to secretly say we don't need Him, we can manage this life on our own. We meditate on His Word so we can learn and believe its implications for our lives. We fall short of these tasks as Christians. That's why they become spiritual disciplines. Similarly, we are commanded by God to sing. It's a must. To not sing is to disobey. "Sing to the LORD, who sits enthroned in Zion" Ps. 9:11. "Sing praises to the LORD, O you his saints, and give thanks to his holy name" -Ps. 30:4. "Praise the LORD! Sing to the LORD a new song, his praise in the assembly of the godly" (Ps. 149:1). These are not mere suggestions. These are direct imperatives and commandments to sing. And there are at least fifty more found throughout scripture. Singing is a discipline and one we must not disregard.
Not only are we commanded to be a people who sing, but we are commanded to be people who keep singing— people who don't allow trials, circumstances, mood, taste, or pride to hinder us from being obedient. We need to be willing to lay down our own desires and preferences for the good and health of the community of believers. Bob Kauflin in his book titled True Worshipers writes "If you no longer have eternal separation from God, if death is merely the doorway to unspeakable joy, if sin has been conquered, hell is overcome, and Jesus has saved you to enjoy unending pleasures at God's right hand, then you have a song to sing. And it's a song that no trial, no disease, no struggle, no persecution, no power on earth or in Hell can stop" (page 100).
Church, we keep singing. One of the most encouraging moments (if not the most encouraging) was when our sound system decided to shut down and stop functioning for no apparent reason. But the one thing that kept going was the congregation's voice; such a beautiful sound and sight it was. The gospel is the catalyst for why we sing. Everything else is just extra.
For Our Good
But why were we created to sing? And why does God command us to sing? Ultimately, for God's unending and imperishable glory. But singing also exists for our good. How? Well, for one, it teaches us. Throughout history, tunes have been used as a tool to help in memorization. For example, we learn our ABC's through song. Many of us to this day still sing it quickly in our heads so that we can remember its order. Singing as believers serves to help us remember who God is, all that He has done, and all that He will do. Exodus 15:1-18, also known as "The Song of Moses," was not only sung to rejoice, but to literally name the events that occurred moments before so that they would never be forgotten. The majority of people gathered on Sunday mornings will more likely walk out remembering a line of a particular song that was sung than a sermon point that was made by the pastor. Which leads me to emphasize how important our song selection is. If the songs we sing are meant to teach, then what are we teaching? If the songs we sing have a watered-down or unclear message of the gospel or of who God is then the people will walk away with a watered-down and unclear understanding of the gospel and of who God is.
Secondly, singing serves as sign of unity in the church. The commandment to sing isn't so that we sing into ourselves or by ourselves, but rather to sing as a community of believers. Something to be valued. Colossians 3:16 reminds us that one of the ways that the Word of Christ can dwell in us richly is by singing its truths together and to each other. We display love to one another, we display unity to those who are unchurched, and we serve each other in the way that we sing. This ought to help us prioritize our mornings so that we can make it on time to church and sing together.
Putting It All Together
Church, salvation songs are to always be sung. Singing is important. "Just as we are told to study the Scriptures, to pray, to give, to take communion, so we are commanded to sing with the saints because we need to sing, Our spiritual health depends on it." - Keith Getty. So to the church goer that says "singing isn't my thing", sing to demonstrate that God is of utmost importance. To the brokenhearted, sing to remember that Christ is beyond sufficient. To the anxious, sing to remember He who sustains you. To the one full of hope and joy, sing to remember His kindness in your life. To the restless, sing to remember He who holds you. To the broken, sing to remember He who makes you whole. To the sinner, sing to remember the grace He bestowed upon you. Sing to remember that in our guilt, we have been pardoned. That though we were lost, we have been saved. That though we wander, we are still found. That though we are sinners, we are cleansed. Sing to remember His life which gives us assurance. Sing to remember His death which gives us life. Sing to remember His resurrection which gives us peace. Sing to remember His ascension which gives us hope. Keep singing Church, never stop!